Here we are, nearly at the end of January 2021, and here in Wales we remain in lockdown while we await an update from the Welsh Government.
Back in November I made a massive decision- to move from the market stall we have called home for the past 4 years to take Vagabonds into a proper shop. I found a fantastic little place available at the top of Prestatyn High Street, so throughout November I was jumping through the hoops of sorting out the legal paperwork, and having to keep it quiet in case things didnt pan out..
The good news is I officially signed the lease on the 21st December! The bad news was that Wales was forced back into lockdown from the 20th- so that was a bit of an anticlimax! No sales for the busiest time of the year, and no time to spread the word to you lovely lot about our new premises..
So, from that day, with a couple of days off for Christmas and New Year we have been packing, moving and unpacking in relays back and forth from Rhyl to Prestatyn.
I`m still waiting on the sign people to be able to come and sort out our shop sign- the weather has been a tad inclement- its been snowing today- so we await that getting done.
So, as it is, with everything upside down inside the shop- ive just put some lovely throws up the windows so people know where we are..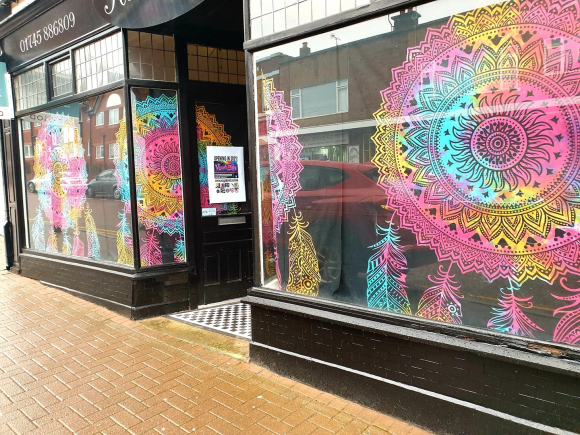 Slowly but surely things are finding their place, and i will post some photos as soon as we are organised.Thankfully you can easily order from our website if you need anything- and if you add us on facebook, you will get up to date info on new items coming in- and we can also arrange click and collect if you direct message us.
Hopefully we will be out of lockdown again soon, and you can come and see us again. We miss you all!!